Student Wellbeing is at the heart of everything we do at VISS – Tilal.
Unless students feel safe and happy it is very difficult for any meaningful learning to take place. As such, our 'Culture of Care' has been carefully developed to ensure all our students are ready to learn.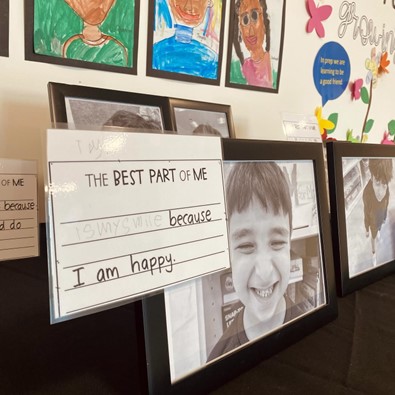 The Wellbeing model is built on the VISS Values, the principles of positive psychology, and a restorative justice based approach to behaviour support. The Behaviour Success model is closely linked to all of these, with the setting of high expectations, and a focus on building, maintaining and repairing damage to relationships between students, as well as between students and staff.
We believe that success for our students can only be achieved through a three-way partnership of student, teachers and parents. For this reason, regular and open communication with parents about academic issues and wellbeing issues, is a priority.
---
VISS Values in Action
Our VISS Values guide our approach and our expectations. We celebrate the successes of students in these five key areas.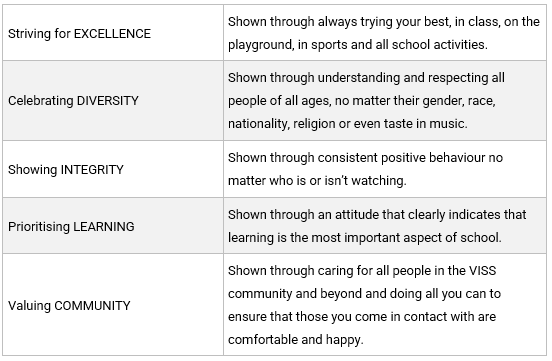 ---
House System
All students belong to one of our 4 houses (Falcons, Gazelles, Leopards and Scorpions) and promotes a sense of connectedness, belonging and team spirit. House Captains are elected by the students and support with the organisation and smooth running of sport and other fun team building activities.