At VISS – Tilal, our teaching model is based on the Victorian Teaching and Learning Model and the IB Primary Years Programme approach.
The Victorian Teaching and Learning Model ensures that strategies for improving student outcomes are transmitted directly into the classroom. Whole-school improvement plans directly influence, and are in turn influenced, by classroom practice.
Adapting the Victorian Teaching and Learning Model to our UAE context
The teaching and learning model at VISS – Tilal ensures that our school leaders, teachers, students and parents/carers work together in strong, effective learning communities, that create and sustain better outcomes for students. Our community focuses on high impact improvement initiatives driven through evidence-based decisions about teaching and student learning.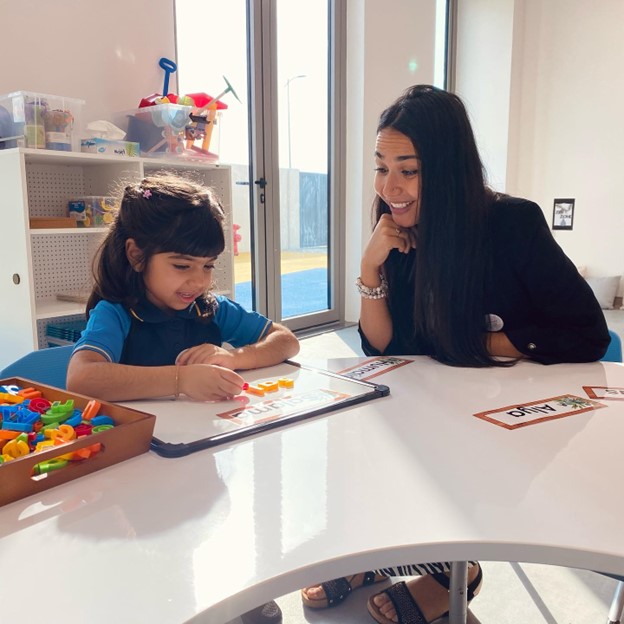 At VISS – Tilal, our Teaching and Learning model consists of five components:
The Vision for Learning,
Practice Principles,
The Pedagogical Model,
High Impact Teaching Strategies,
And the VISS Lesson Framework.
These components are informed by our School Improvement Cycles and strategic planning each year, in reference to the Victoria Education Department's Framework for Improving Student Outcomes (FISO) and the direction of the Sharjah Private Education Authority (SPEA).  We are proud of our bi-cultural partnership and seek to provide an environment where all students can access their learning equitably.
Inquiry Learning
At VISS – Tilal we embrace an inquiry-based learning approach that ignites students' natural curiosity and empowers them to become active, self-directed learners. We believe that asking questions and exploring real-world problems are fundamental to deepening one's understanding of the world. Through this approach, students take an active role in their education, becoming critical thinkers, problem solvers, and lifelong learners. Guided by dedicated educators, our students learn not just what to think but how to think, as they investigate, analyze, and make sense of complex concepts.
Our children do not just answer the questions, they question the answers.
Our inquiry approach fosters academic excellence and develops in our students the learning skills crucial for success, including creativity, adaptability, and a passion for discovery.
MultiLit
The MultiLit programme is an evidence-based literacy programme designed to develop reading and spelling skills. The MultiLit approach is highly structured, focusing on providing targeted instruction to address specific areas of need. Through small group instruction and interventions, the following areas of literacy are systematically developed:
Phonemic Awareness
Phonic Skills
Sight Word Recognition
Reading Comprehension
Spelling
Fluency
The programme is designed to help groups and individuals, especially struggling readers and spellers, develop strong foundational literacy skills and improve their overall literacy proficiency. It provides a structured, research-based, and flexible framework for literacy instruction.