The Victoria International School of Sharjah (VISS) is now accepting enrolments from Pre-KG (ELC includes Pre-KG & KG) to Grade 6.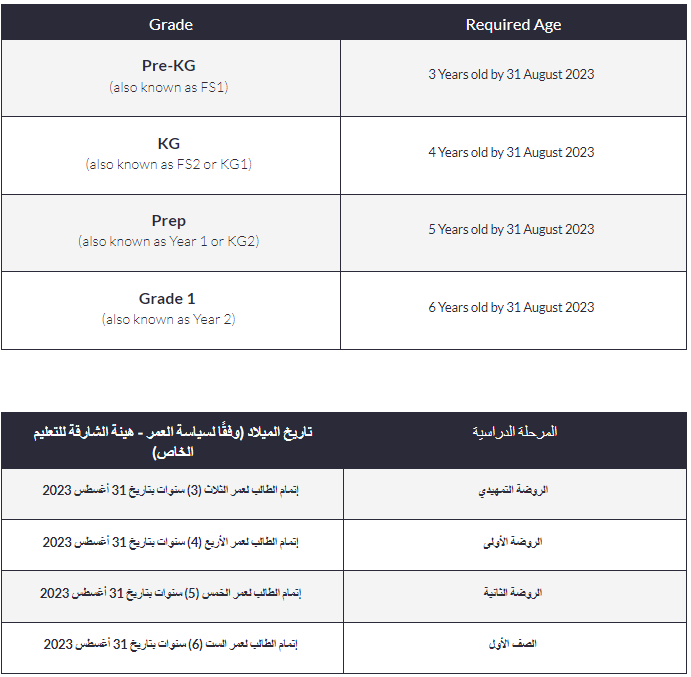 We understand that you may have a lot of questions about VISS. If you have questions, please feel free to contact our Sub School offices on the following numbers:

Student Registration Process:
The Sharjah Private schools Association (SPEA) regulates all schools in Sharjah. All children attending the school must be registered with via our school with SPEA. Our Registration office will  manage this as part of each student's enrolment.
Our registration process is online. For new applicants, we will require the below mentioned documents individually scanned and to be uploaded in our Online Application Form.
Documents for School Registration and SPEA Portal:
Sponsor's Passport copy
Sponsor's Residence Visa copy
Sponsor's Emirates ID copy
Student's Passport copy
Student's Residence Visa copy
Student's Emirates ID copy
Medical Information Form
Contact Information Form
Previous school reports
Immunization card
Any changes , updates or amendments to documentation must be updated with the school Registration Office
2. Go to Online Application Form, the form will take a few seconds to load. Fill in the details and follow the onscreen instructions. Upload the above requested documents wherever asked.
3.Once you have completed the form, click on Submit, wait for the form submission to complete which may take a few seconds until you receive a Application Form Submitted Successfully acknowledgement message. You will also receive an acknowledgement email on your registered Email Id with an application number.
If you have any queries regarding any of the documents mentioned here, please contact registrar@visstil.ae
The Registration office can assist you with:
Enrolment
Official letters (To Whom It May Concern)
Transfer Certificates
Uniforms
Assessment and Enrolment process